South Wales Cricket Association
Established 1926

Chair's Message
<![if !vml]>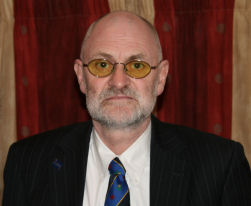 <![endif]>Where do I begin, because of covid 19 over the last couple of years, which have probably been the most difficult for club cricket since World War 2.
Starting in 2020 clubs were not sure of playing any cricket, we as a management committee decided that those who had paid their membership it would also cover them for 2021, As a gesture of goodwill we also paid clubs Cricket Wales membership for both 2020 & 2021.†
Moving on to 2021, the season started on time, with no changing rooms, no teas & sanitize breaks, these rules were relaxed towards the end of the season, with most matches being played, clubs who had covid 19 within their ranks were given permission to rearrange matches wherever possible, At the end of the season Llanelli were Division 1 Champions & promoted to the South Wales Premier League, Baglan Division 2 Champions with Aberdare promoted, Merthyr Division 3 Champions with Pontyberem promoted, Pontardawe Division 4 Champions with Briton Ferry Steel promoted, Skewen Division 5 Champions with Maesteg promoted, Dunvant Division 6 Champions with Morriston promoted, Pontarddulais Division 7 Champions with Pontardawe promoted, Gowerton Division 8 Champions with the Wildboar Centurions as runners up.††† Swansea again won the Senior Cup and Pontardawe the Intermediate Cup. Fair Play Trophies went to Llandysul in Division 1 (2nd time) & Baglan in Division 2.
At the Presentation Night the Chairmanís Award was presented by Leshia Hawkins the CEO of Cricket Wales to Seren Hughes of Briton Ferry Steel (28.08.21) for scoring 105 (115 balls, 14 4s) against Kidwelly, the first female player to score a hundred in the Association, it is believed to be the first scored in Saturday league cricket in Wales.
Also on the night the raffle raised £500.00 which was presented to the Mumbles Life Boat.
Most clubs have embraced the change to coloured clothing with now not many teams playing in white, we did have a lot of red cricket balls in stock, but we are now changing to Pink cricket balls for all Divisions apart from Division 1 who will trial Orange cricket balls, any clubs with red cricket balls left, please use them up before using the new ones.
As clubs have been unable to provide teas for most of the last 2 years, we decided for the forthcoming season to leave it up to clubs, If you wish to provide teas that is fine, if you do not wish to provide teas that is also fine, all we ask is will you please inform the away team and also the umpires of your intention.
I would like to thank some people as I do every year, but this time they carried out their duties under extreme difficult circumstances, firstly Steve Jones (Secretary) for his day to day work also organising meetings on firstly Microsoft teams then on Zoom, Alan Winkley (Treasurer) for keeping an eye on our finances, Scott Wilks (Assistant Secretary) for looking after the match results, Richard Lewis (Umpires Adminstrator) for trying to providing umpires to as many matches as possible† Ben Roberts & Angharad Rees for taking charge of Safeguarding within the Association, I would like also to thank the rest of the management committee for their contribution over the last 2 years.†
The Association representative side played 4 matches during the season in the new coloured kit provided by EV2, We played Pembroke County home & away, Maesteg who were celebrating their 175th Anniversary, also our annual fixture with the MCC, this year several younger players were given the opportunity to play representative cricket, with the aim of producing a side to represent the Association in our centenary year in 2026.
With the demise of the West Wales Cricket Association in 2019, those teams left choose to join the SWCA and played their first matches during 2021, a new team joined Wildboar Centurions, and 2 further new teams who will be playing in 2022 Penygroes & Swansea Warriors.
There has been a lot of debate about Premier League 2nd X1s returning to the feeder leagues, clubs in the east have decided to return, clubs in the west will remain as a stand alone development league.
Can I wish everybody good luck for the 2022 season.
†
†††††††††††††††††††††††††††††††††††††††††††††††††††††††††††††††††††† Neil Hobbs
††††††††††††††††††††††††††††††††††††††††††††††††††††††††††††††††††† (Hon Chair)
††††††††††††††††††††††††††††††††††††††††††††††††††††† ††††††††††††††††††††††††††††††††††††††††††††††††††††††